9 comments | Friday, February 06, 2009

Happy Grab Bag Sale!!!! I've got four grab bags in the sale this weekend at Divine Digital,

three CU bags and one CU collab bag with the infamous Royanna from Studio RA Designs

. You don't want to miss the

"Junque in My Trunk"

deal as you get

18 products for $6!!!!!

Incredible price for some incredibly unique and wonderful CU products......click on the image to get to

"Junque in My Trunk"

to purchase....
And I have a
"CU Styles Grab Bag"
that contains five sets of Photoshop/PSE layer styles. A great value for some really cool styles. This grab bag is on sale for $3 and just click on the preview to get to my boutique:
And at some point late tonight or tomorrow I will have my "CU Overlay Grab Bag" in the store. I am having issues with my Internet speed and the uploading process is taking FOREVER!! I'll post a note when the bag is in my boutique. I have a "Hollywood & Vine" Blog Freebie tomorrow so I'm positive it will be posted by then.
And don't forget this grab bag that is collecting a little bit of dust but it is worth it because the proceeds go to help my friend in need. Click on the preview to get to my store:
This week I have another incredible Blog Sale for you.
I have three sets of Photoshop/PSE layer styles for $6.99.
Here are the three sets--aren't they cool? You get 6o styles all together when you get the trio. I'm giving you a taste of things to come in March when I revamp my store with all new products. These will be in the store but each set will be $6, so grab them here before they "officially" go on sale in my boutique.
Just click on the PayPal button beneath the third set to purchase. I'll send you an email reply shortly after you purchase that includes the download links. THANKS!
And since Valentine's Day is almost here, I've put my CU Vintage Valentines and the Clay Layer Styles Bundle together for the bargain price of $10.99. These products will NOT be in my boutique and they will be removed from my blog next Saturday night, so grab all these products before they are gone forever! Click on the image beneath the layer styles to purchase. I'll send links by email shortly after you place your order. THANKS!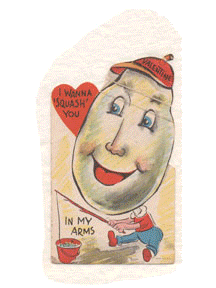 And, since I am revamping my store and putting ALL NEW products in it (out with the old, in with the new!), I have put together some savings bundles and collections in my boutique. There will be more later in the weekend. But for now, check out what you can grab at an amazing price. And I also marked down some of my newer layer styles to $2! Click on any preview to get to my boutique.....



And I didn't get to post my

"Hollywood & Vine"

freebie on Wednesday because just when the boys were almost in bed and I was about to start blogging, my youngest son's ear drum ruptured and we had to rush him to the doctor. Luckily his pediatrician has evening hours and was still open. And the next day was spent nursing him out of his cranky, "I don't feel good" mood. So here is the freebie I owe you from Wednesday and underneath is quick look at what you can find tomorrow when you come back!
Click on the image to download
and leave a comment on 4shared (I changed the comment moderation so you don't have to be logged in or have an account there to comment) or here on my blog.
I love reading your comments!

Lastly, if you aren't already on my email newsletter list, please sign up! I am rebuilding my subscriptions and would love to add your name to my list! I send out email newsletters every Friday that include a Friday Five coupon (either a straight five dollar coupon or five dollars off a product or certain amount of order) as well as highlight sales, new products and other fun things going on in my crazy digital scrapbooking world. So sign up, okay? Send an email to
cyndi@divinedigital.com
and put "subscribe" in the subject line. If you sign up this weekend you will be eligible for this weekend's coupon which is $5 off any two of my new savings bundles previewed above---an incredible value. So subscribe and start saving with Wetfish Designs!!!!
Have a fantastic weekend and I hope you pick up some deals in my boutique or another boutique at Divine Digital. There are some awesome grab bags and sales all weekend long!


Best,
Cyndi