13 comments | Friday, January 23, 2009

Well, I am certainly a bad blogger. I just realized today that I haven't posted a freebie in a long, long time. To make up for it, I have a CU freebie today....but I'm gonna make you look through all the

new stuff

first! LOL!



Before we get on to really new stuff, did you pick up my set of Vintage Valentines here on my blog? If not, here they are again. These valentines are scanned, but not extracted. I didn't have the skills or time. So remember that when you purchase them. And they are commercial use, no credit, too. Click on the PayPal button beneath the animated preview to purchase....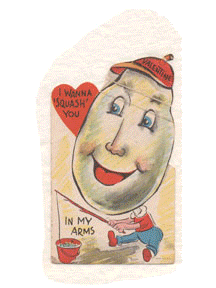 I put a whole bunch of new stuff in my
store
, so check it all out and remember the winter sale coupon (code is
wintersale
), you get
50% off all orders over $15
. I have a ton of new CU stuff in my store, so spending $15 and getting it for $7.50 shouldn't be too hard:
Link to my boutique:
http://divinedigital.com/boutique/manufacturers.php?manufacturerid=71
<
And for my blog special this week, I have four sets of
handmade clay layer styles for Photoshop
. My friend, Christine McKelvie, a graphic designer and jewelry artist, made these beautiful tiles so we could give a partnership a try. So before we start creating handmade clay layer styles like crazy, we're going to try them out here on my blog and see how we do. So here they are....aren't they beautiful? They are all commercial use, no credit required. Each set is
$2.99
and you save if you
get all four sets since you only pay $8.99
. All these layer styles (below and above) were created in CS3 and do work in PSE 4, 5 , 6 and 7. Make sure you add them correctly as adding them to the presets in PSE is a totally different process than PS.
So grab a couple or grab them all! Each set has a PayPal button beneath it that you just need to click on to purchase. If you want to grab all the styles, go to the last PayPal button. And after that there is a sample freebie so you can "try us out" for free. I hope you like them so Christine and I can start doing more and more graphics for Photoshop together!


Wetfish Designs Clay Styles Set 1
Wetfish Designs Clay Layer Styles Set 2
Wetfish Designs Clay Layer Styles Set 3
Wetfish Designs Clay Layer Styles Set 4
And, if you want to get all four sets and save at the same time, click on the button below and you will get all 16 styles, plus the freebie, together for only $8.99! So save and grab them all while you can!
And here is the freebie I have for you, a sample of the clay styles. Click on the preview to download and say "hi" when you do. This is a commercial use okay, no credit required freebie. Let me know how you like it and if Christine and I should keep the styles coming!
Have a fantastic weekend and I hope you enjoy the styles!


Best,
Cyndi, Wetfish Designs