8 comments | Wednesday, October 29, 2008

Wow, this is going to be a long post....lots to share today! First things first.....

I am the "Diva" this week and this is my "Divine Diva Deal" that is a commercial use set of holiday word overlays and a bonus set of holiday word strips all for only $2!! Yes, you read that right, $2!!!!! Click on the image to get to the deal before the price goes up:
My Birthday "Buy it All!" Sale ends Friday at midnight (or Saturday morning, whichever comes first for me to get online and work!), so grab this deal while you can. It includes everything in my store EXCEPT the new Divine Diva Deal....click on the image to get to this fantastic deal!
My friend and digital partner in crime, Rebbecca, is having a sale in her SNAPlet boutique that you don't want to miss! Take a look at what she's done with my kits and see how you can SAVE big during her sale. Here is the link to her SNAPlet boutique at Divine Digital:
Finally, here are the final editions of "Hook and Ladder," the Download a Day at Divine Digital. Click on the first preview to get to the Divine Digital freebie.....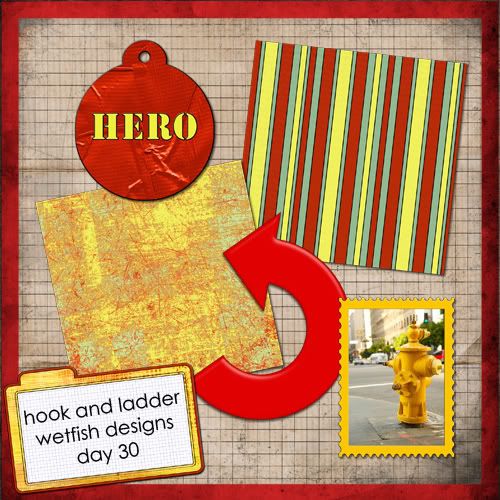 And grab this freebie by clicking on the preview......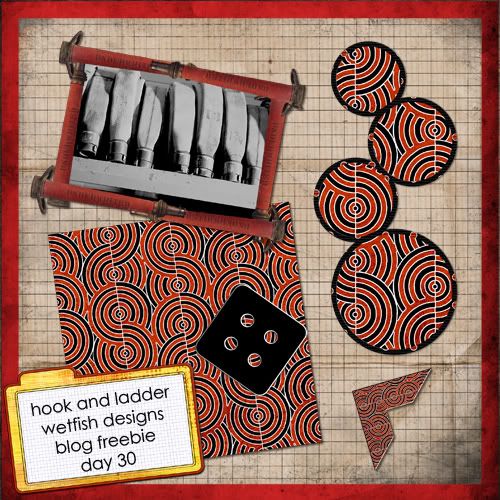 And make sure you come back Saturday (DIGITAL SCRAPBOKING DAY!) for this fantastic goodie! I am participating in the ASDS designer group's collab kit for the month of November, "After Dusk." Each member participating is either contributing a full kit or quick pages or brag book pages and they are all FREE! I will post my link to my full kit on Saturday with the rest of the group, so make sure you come back!!!
Hope you cash in on some of the deals I shared today and come back on Saturday to help me celebrate Digital Scrapbooking Day with the full size "After Dusk" kit and more freebies and coupons. I'll have it all here on my blog!
Thanks for stopping by,
Cyndi, Wetfish Designs